Meet Park View Business Centre's Administration Manager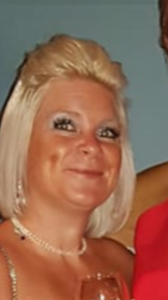 Name:      Tina Hayward
Job Role: Administration Manager
What does a typical working day for you look like?
General day to day running of Park View Business Centre
Answering any phone calls
Process the monthly telephone calls and all the array of audits and analyses involved
Working with the Maintenance/Site Manager ensuring no problems have arisen and if so fixing the issue accordingly
Posting on social media what PVBC has to offer
Showing potential new tenants around the centre
Helping new tenants with the relevant documentation, deposit invoice and first month's rent
Finding out new tenants requirements and ordering the necessary
Handling of all external post & parcels and making sure it goes every day to the Royal Mail
Handling of all incoming post and distributing to all the tenants pigeon holes
Handling any queries from tenants
What do you enjoy doing outside of work?
Love spending quality time with my partner and children, attending Boxercise classes, fine dining, socializing with friends and holidays
Interesting fact about yourself?
I was once the leader in a dancing troop
What is your favorite thing about working at Park View Business Centre
I love to meet people and being the first person you see at PVBC, I would like to think you see a smiley friendly face at all times, I love challenge's I face which keeps me on my toes.  I love working independently and working with a team and love the variation of my day to day running at Park View Business Centre.