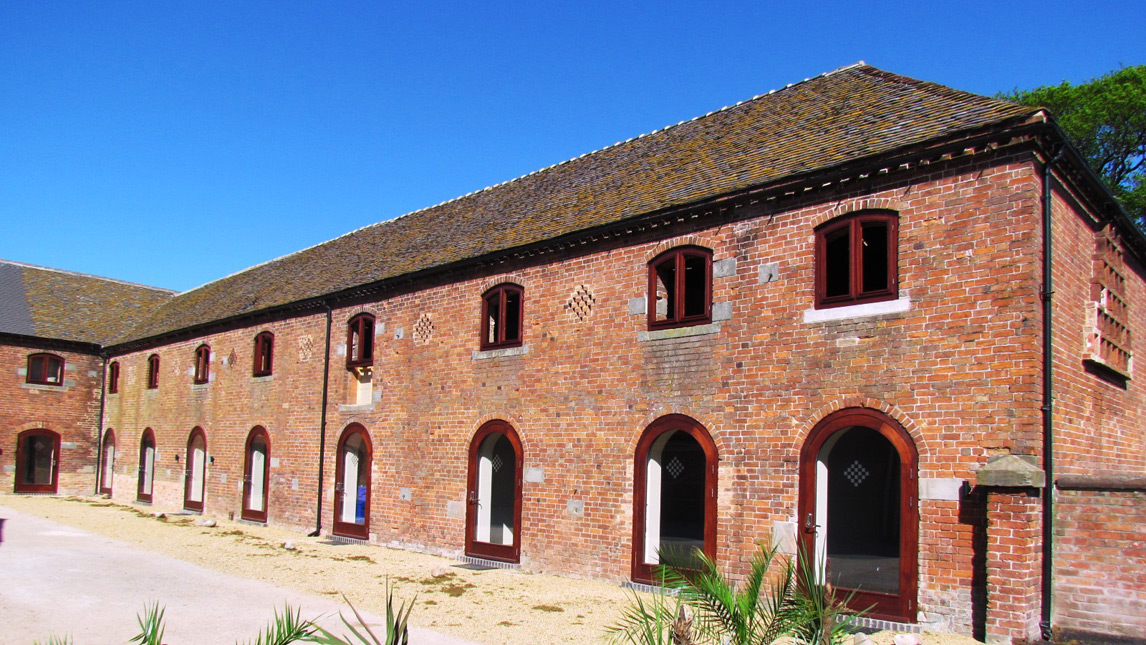 Park View Business Centre has evolved from some stunningly converted traditional Cheshire brick barns and offers access to superfast broadband (up to 100 MBS).
Located on the edge of the Combermere Abbey Estate, the contemporary office spaces provide a really productive place to work. The conversion has incorporated eco-friendly design wherever viable (eg. sheep's wool insulation and recycled building materials). Plus, all existing beams have been refurbished with their character enhanced.
Renewable energies have been harnessed with air source heat pumps providing underfloor and radiator heating.
In addition, no compromise has been made on providing the very latest IT and communications systems. We have invested in getting our own fibre-optic connection so as to offer some of the best broadband speeds in the South Cheshire / North Shropshire areas. A back-up generator has also been installed to ensure continuous operations should there ever be an issue with the mains electricity supplier.
With more people appreciating the advantages of working in a rural environment with state-of-the-art technology and superfast broadband, we think you will like what we can offer.
Come and see how our serviced office spaces will assist you and your work-force to become more successful. We understand the demands of people who run their own business and will do everything to assist. Great value rural office space is a terrific alternative to congested urban locations!
Contact us today to arrange a viewing.
Amenities
24/7 access
Superfast broadband upto 100 mbs
Free car parking
Admin support – our Receptionist will sign for any courier deliveries and handle other supports services
Daily Sandwich delivery service
Well-behaved dogs can be brought to work
On-site gym and showers
1 Month License agreement – easy-in, easy-out
Meeting room hire available
Flexi shared office space available
Virtual office subscription
Terrific Job
The PVBC people do a great job juggling a wide variety of daily duties. As well as these responsibilities, the ability to address any maintenance issues as and when they crop up is very helpful. These demands can't be planned for, but it makes a big difference knowing that someone will be helping to sort things out.
Happy to Help
Park View Business Centre are always happy to help and I would like to say that their support for us with making our business prosper has been excellent: "We've been with Park View Business Centre since February 2013 and the need to move away, so as to be closer to our cold storage centre, is unfortunate. That said, I will definitely be back to try out the new Sandwich Bar once that is up and running!"
A Great Help
You're a great help. We are very grateful to you! Love our little chats too ?